Roof Installation and Replacement - Roof Repair - Siding Installation and Replacement
Siding and Roofing Contractor in Frederick, MD
A&S Construction provides a wide range of siding and roofing services. We provide roof installation, replacement, and repair as well as siding installation and replacement in Frederick, MD, and surrounding areas. Each member of our crew is dedicated to delivering an enjoyable experience from beginning to end and an outcome that exceeds your expectations.
Roof Shingles - Metal Roofing - Modified Roofing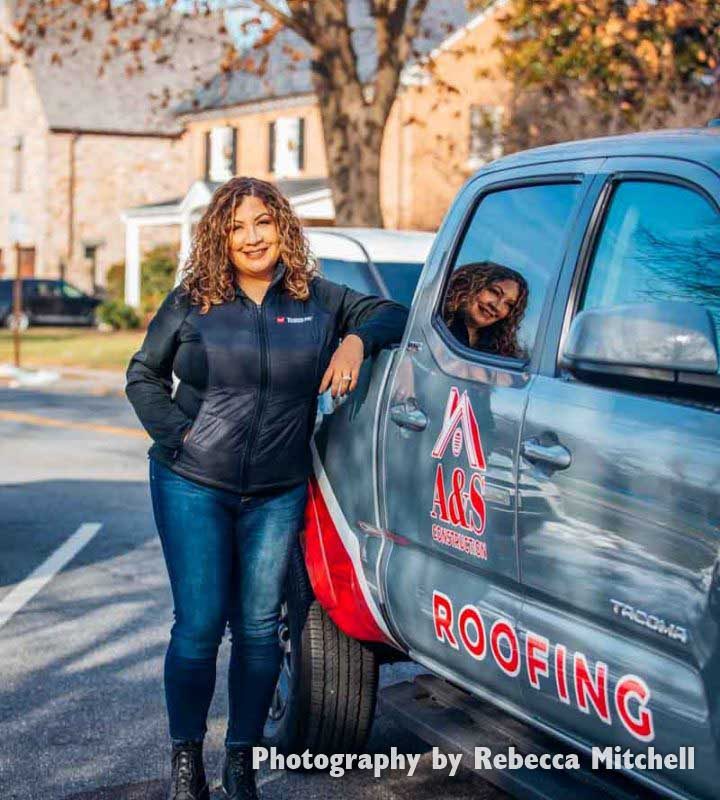 Women and Minority Owned Business
A&S Construction brings a personalized experience and meticulously detailed visit to your doorstep. Clients will be contacted to set up an appointment, then they will be called again the day prior to confirm. Finally, when the day arrives, A&S Construction will notify you that our diligent team is on the way.

Our foreman will go up to the roof during the visit to take pictures, notes, and measurements. This is all happening while the homeowner is shown the different styles and color options they want for their project. Our team has heart and it shows in the projects every step of the way. When we mention heart, that refers to our "HRRT" principles.
Tell Us About Your Project
Give us a call at
(301) 703-2157
or fill out the form below and we will call you back to talk to you about your needs, whether it's a small roof repair or door and window replacement.
"*" indicates required fields
Roof Installation Projects
Our team has years of experience with roof installation in Frederick, MD and surrounding cities. If you like what you see, please fill out our contact form. We would love to speak with you about your project!
What Our Clients Say About Working With Us
Please read through the reviews to see what our previous customers are saying about working with us. If you have any questions about our services or our process, feel free to reach out to us and we will answer all of your questions.

"First-rate work; the crew was prompt, did an excellent job on a complicated roof, pointed out and fix some hidden problems (and provided an invoice for insurance), and did a thorough job of cleanup afterward. I cannot recommend them highly enough - extremely good work."

"A&S Roofing came to repair my roof in record time! They were very professional, showed me step by step photos of the work they completed, and educated me on the materials used and why! It truly was a great experience!"

"AMAZING service from A&S Construction! Sandra (owner) is such a pleasure to work with, explains the process well, provides her opinion as well as the information about the best products. I was amazed at how quickly they were able to get my roof replaced after I had a tree fall and damage my roof. Communication from this company is top notch! I HIGHLY recommend them!"

"Sandra and her team were absolutely amazing to work with! They are extremely professional, knowledgeable and an overall joy to work with. We had our roof completely replaced due to the roof leaking from a storm. She was on-site the entire time overseeing everything. There were some major repairs we had to make and...
read more
"

"I had a roof leak in a home that's under 3 years old. I called many places and understandably they wouldn't be able to come out till later in the week due to all the recent rain. I called A&S Construction and Sandra was wonderful. I'm extremely grateful that I only had water leaking from my ceiling for such a short amount of time before getting it fixed, all thanks to A&S..."

"So happy with my experience with A&S construction! They get back to you quickly, keep you informed as to what's wrong, and how much it will cost to fix. They quickly came out, figured out what needed fixed, and were able to fix it in the same week. Highly recommend!"

"The owner, Sandra, is a remarkable & impressive lady. She has a strong sense of customer loyalty and runs her business to benefit the client. The staff are extremely thorough, detailed oriented, and dedicated to their craft. I would absolutely recommend Sandra and A&S for any roofing needs you have....you won't be disappointed!"

"A&S Construction, led by Sandra, was amazing to work with. She quickly responded to my inquiry for a front porch roof repair, her team assessed the project within a day, she provided a quote (much less than others I had received), and her team completed the work within a week! The work was professionally done, looks amazing, and her team was exceptional."

"We needed our roof replaced, and Sandra and her team were everything we could have wished for. First, Sandra responded promptly when we called. She came out and gave us an estimate, was kind and personable, and made sure we understood what she was telling us by showing us pictures of the damage on our roof...
read more
"

"Did not know much about A&S Constrution. We contracted them to put on our new roof in West Ocean City,Md.. Could not be more satisfied with the job they did. Very reasonable priced, great job, and the clean up; we did not know they were at our home. Customer service,great would refer them to anyone . Thank for the Great Job."

"Just had the roof replaced on our house yesterday and I was totally impressed. initially we had a small issue with the fact that shingle manufacturers are not making all the colors that they used to, I had an old piece of the original and Sandra matched it perfectly. If you are looking to have a new roof installed I would definitely use A&S again."

"Sandra and her team did a great job updating and replacing the siding on our home. The started the big project and were here daily sometimes working long days until the project was completed. We are delighted with the results. Many Thanks Sandra!"
Roofing Company in Frederick, MD
Are you searching for an affordable and dependable Maryland roofing contractor? A&S Construction is the solution to all your needs. We recognize that the roof protects your investments and that its maintenance is essential.

Therefore, we offer services that are trustworthy, of the best quality, and reasonably priced. Our services include roof inspections, repairs, installation, replacement, and maintenance.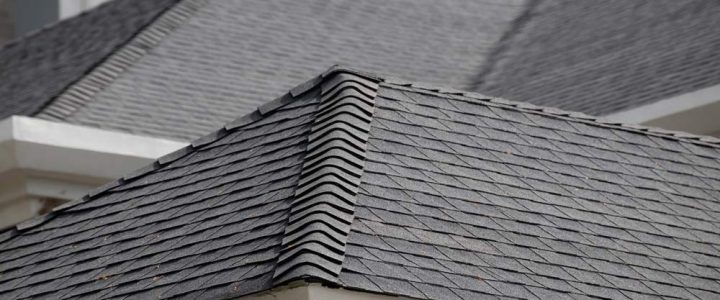 Roof Installation and Replacement
Our roofers are skilled at installing new roofs on various types of structures including homes, multifamily apartments, and businesses. Whether you are starting from scratch or it is time for a completely new roof, we have the knowledge, materials, and resources to complete any roof replacement project on time and within budget.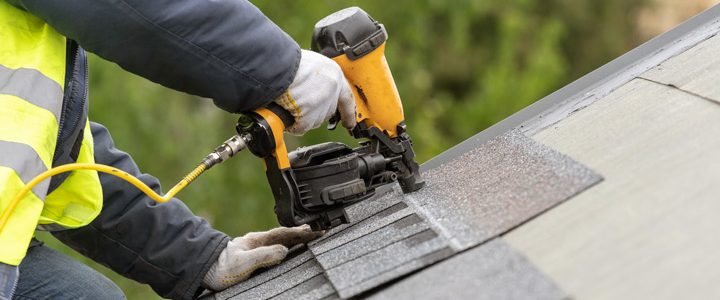 Roof Maintenance and Repairs
The quality of your roof is crucial to the overall condition of your home. Without professional roof repair and maintenance, a damaged, leaking, moldy, or otherwise, defective roof will cause substantial damage to the exterior and interior walls, flooring, window frames, and fixtures. Reach out to us and we will help you keep your roof in a perfect shape.
Tell Our Team About Your Next Project
Give us a call at
(301) 703-2157
or fill out the form below and we will call you back to talk to you about your needs, whether it's a small roof repair or door and window replacement.
Top Rated Roofing Company in Frederick, MD
A&S Construction offers free estimates and on-site inspections to determine your exact roofing requirements, as every roof has individual needs, from flat torch-on roofs to sloped shingle roofs. We will evaluate any roofing problem and create the most effective and economical solution. We will collaborate with you to accomplish your project quickly and with superior craftsmanship and service. The final outcome will be a roofing system of exceptional quality that will last for decades!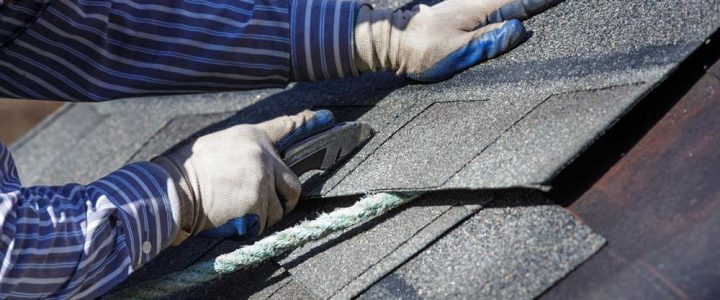 Residential Roof Installation
Many people believe they don't need a new roof until their current one develops a leak. However, if you wait until your old roof begins leaking or shows other symptoms of degradation, the installation will be much more expensive. Even the structure of your home could've been compromised, leaving you with extra repairs to pay for. Reach out to us and schedule a consultation to prevent that from happening.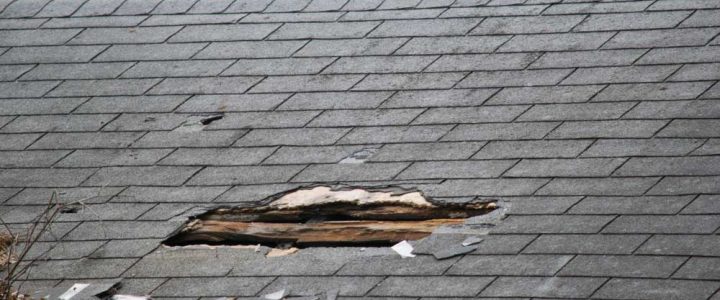 Most roofing materials last between 15 and 50 years, but they can still be destroyed by storms, debris, foot traffic, strong rain, fire, and other natural and manmade factors. We are aware that a damaged roof must be repaired promptly to prevent further damage to your home's exterior, interior, frame, and/or foundation. Call us immediately to schedule professional roof repair at the first sign of a problem.
See Our Skilled Team in Action
Check out the videos and see our skilled roofers in action. If you like what you're seeing, contact us and we will listen to your roof replacement needs and provide you with a free quote.
Schedule a Free Consultation with Our Team
Do you need a roof repair or want to replace your old windows with new, energy-efficient ones? Contact us to schedule a free consultation, regardless of your demands. We will carefully evaluate your requirements and assist you in moving forward.
Call today at
(301) 703-2157
or fill out the form on our website and we will call you back to talk to you about your roofing project.
"*" indicates required fields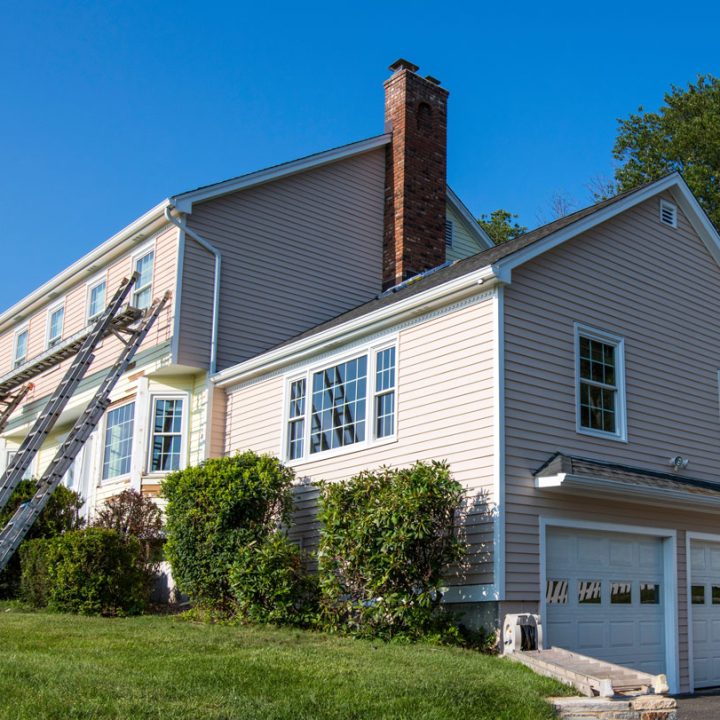 Siding is an important part of your home's exterior. It protects your house from the elements, including rain, snow, and high winds. It helps keep water out of your house and keeps water damage from happening. Siding also has a huge impact on how your home looks. Our team can help you install or fix your siding quickly and effectively. Our team has the skills, and experience to install or fix any siding type quickly.
Contact us today and we will schedule a time for us to come to your home and do an inspection and recommend the best course of action for your siding project. If it can be repaired then we will get to work as quickly as possible. Unfortunately, in some situations, the siding needs to be replaced completely and if that's the case for your home, then we will help you with siding replacement.
Best Roof a Money Can Buy
Roof Replacement in Frederick, MD
We recognize the importance of professional roof replacement, which is why we attend ongoing education and training to remain updated on products, techniques, and roofing technologies. When it comes to residential roofing in Maryland, A&S Construction is the company to rely on.

We offer affordable financing solutions for roof replacements with affordable monthly payments to guarantee you have the roof you want and deserve. Our trained specialist will detail the advantages of each type of roofing we provide and which option of roofing system is ideal for your home during the inspection.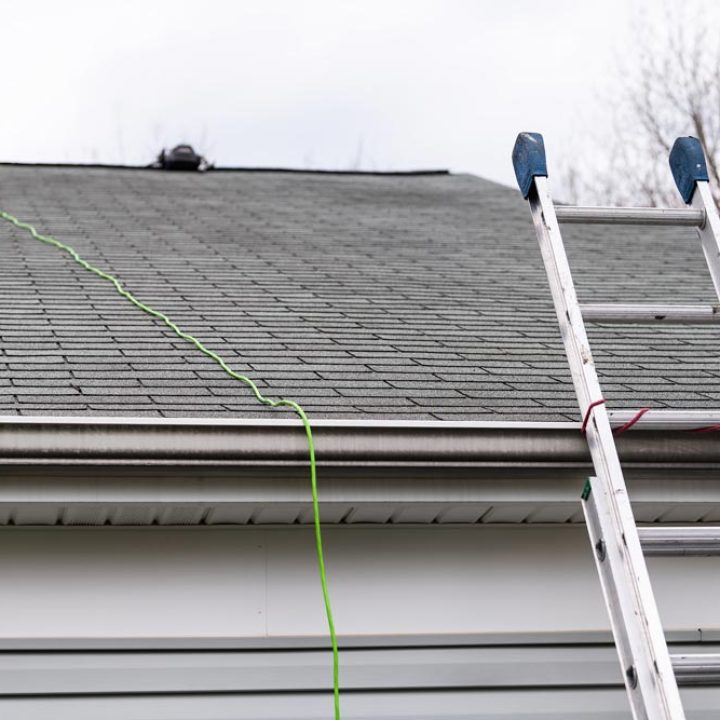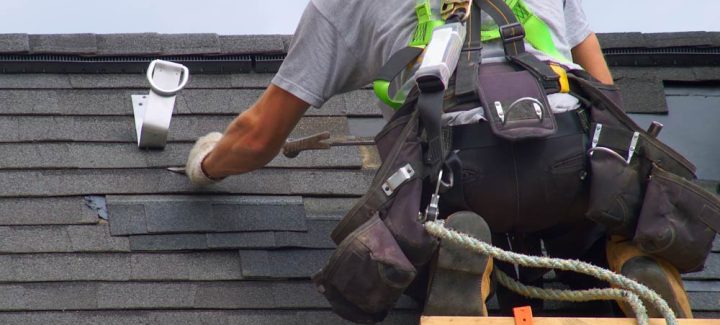 Maintain the Security of Your Home with Routine Roofing Maintenance
Your home's roof safeguards the interior and your valuable personal things. A failure to monitor the condition of your roof and arrange regular maintenance can be a costly mistake. The majority of your roof may be hidden from view, but you should never forget about it. Unless you like spending your hard-earned cash, ignoring to perform effective roof repair prevention is something you will likely come to deeply regret. The financial advantages of completing routine roof inspections considerably surpass the expense of professional roof repair prevention.
Residential Roof Inspection Services
If you feel that your Maryland home or company needs roofing services, please call us to schedule an inspection. We can inspect your roof for damage and leaks, as well as help you understand its age and any current or future maintenance requirements. Understanding the current condition of your roof is the most effective method for determining its future requirements.

We are a full-service roofing company committed to providing our friends and neighbors with the finest quality products and services. Please contact us if you would want to schedule roofing services. Our professional roofers will work diligently to assure your complete satisfaction with any project you entrust to us.
Acrylic and Silicone Roof Coatings for Rusted Metal Roofs
Coating your roof is a great way to update your home's look and increase its value. If you don't coat your roof, it will start to deteriorate from wear and tear. Your home will also become less energy efficient and your monthly energy bills will increase as a result. All these problems can be fixed by installing one of our roof coating systems, which will provide you with a fully restored, seamless, watertight, energy-efficient roof with an extended lifespan.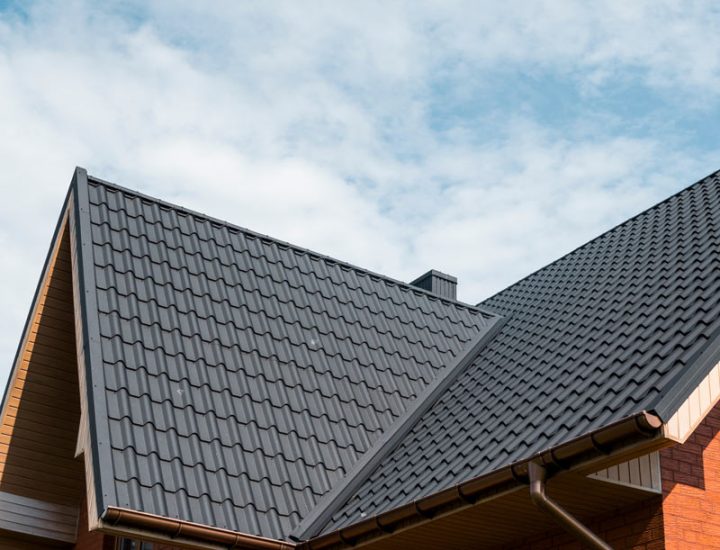 Is Your Roof Damaged? We Have the Expertise to Repair It!
At A&S Construction, we understand the importance of a sturdy and reliable roof in protecting your home or business. Roof damage can result from various factors, including age, weather conditions, and unforeseen events. Our dedicated team is committed to providing top-notch roof repair services to address any issues you may be facing.

Whether you have missing shingles, leaks, or structural damage, we have the expertise to assess the situation and implement effective solutions. We use high-quality materials and advanced techniques to ensure a durable and long-lasting repair. Trust A&S Construction to restore the integrity of your roof, protecting your property from further damage.
Rain and Storm Roof Repair
Severe weather conditions, such as heavy rain and storms, can wreak havoc on your roof, leading to leaks, water damage, and compromised structural integrity. A&S Construction specializes in comprehensive rain and storm roof repair services to restore your roof to its optimal condition.

Our team is equipped to handle a wide range of storm-related issues, from minor leaks to significant structural damage. We act swiftly to assess the damage, providing efficient and effective solutions to protect your property from further damage.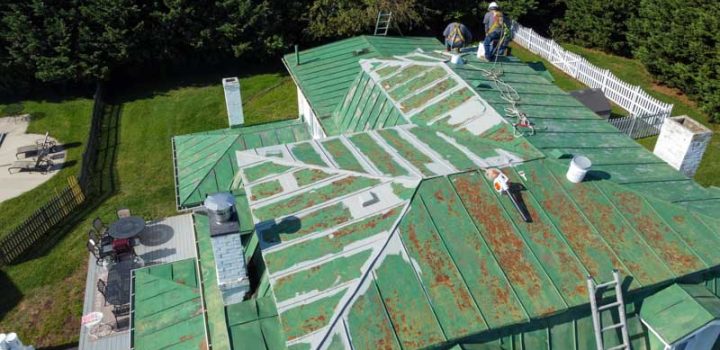 Is Your Property Facing Water Damage Due to a Roof Leak?
Flooding can cause substantial damage to your property, including your roof. A&S Construction is your trusted partner in flood repair, offering prompt and professional services to address the aftermath of water-related disasters.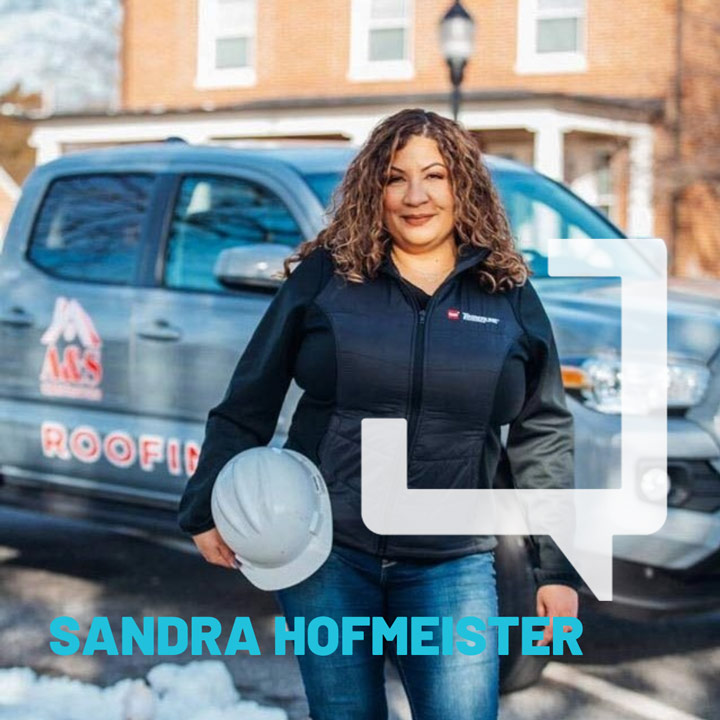 Navigating roof repairs after unexpected damage can be a stressful experience. A&S Construction is here to streamline the process by offering expert roof insurance work services. We collaborate seamlessly with insurance providers to ensure a smooth and hassle-free experience for our clients.

Our team understands the complexities of insurance claims and works diligently to provide the necessary documentation and assessments. We advocate on your behalf to secure the coverage you deserve for your roof repairs. A&S Construction is committed to transparency and communication throughout the insurance process, making it easier for you to focus on the restoration of your property.
A&S Construction is a roofing company that's proud to assist our neighbors and friends in Maryland and the surrounding areas with their residential and commercial roofing projects. As a full-service roofing contractors, we provide repair, maintenance, and installation of roofs. If you have had a roof leak, believe your current roof has reached the end of its life, or are updating to a new energy-efficient roof, we can help.
Take a look at the areas we serve the most below. If you want to work with us but don't see your area listed below, please give us a call and we will answer any questions you have.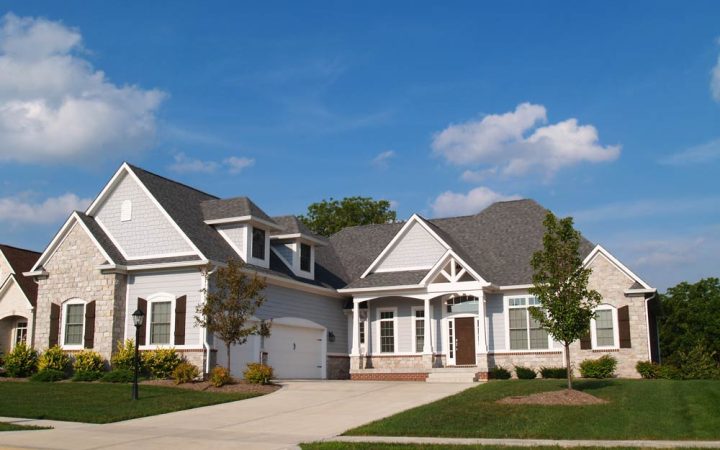 Simplify Your Large Roofing Project With Affordable Financing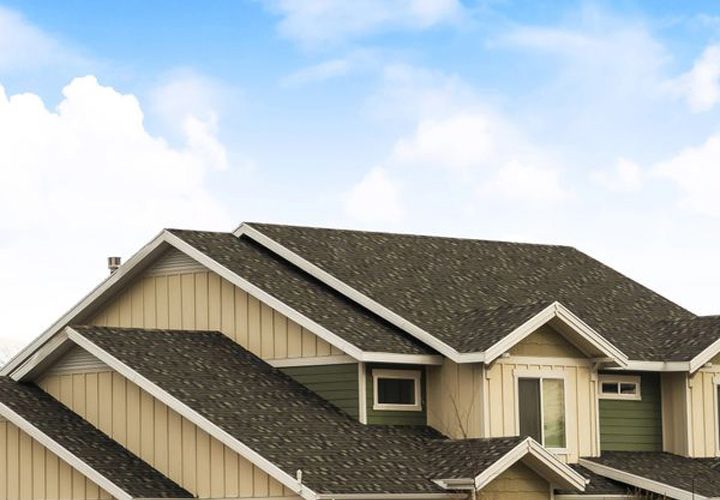 We recommend repairing your home at the first sight of a problem. The reason is to avoid structural damage and a higher cost replacement in the future. If you don't have the funds available, we offer affordable financing through our partner Acorn Finance. They allow our clients to live happy lives in their restored property without stressing over money. Get your project done with quick financing at better rates with A&S Construction.
Reach out to us by filling out the form below and we will call you back to talk about your needs as soon as we can.
"*" indicates required fields