Roof Installation - Roof Replacement - Roof Repair - Roof Inspection - Roof Maintenance
Roofing Contractor in Westminster, MD
Roof Shingles - Metal Roofing - Modified Roofing
To keep your roof in top shape, we offer a wide range of services including roof repairs and installations as well as replacements, inspections, and maintenance. Everyone on our team is committed to providing you with an exceptional experience from start to finish and an outcome that exceeds your expectations.
Tell Us About Your Project
Give us a call at
(301) 703-2157
or fill out the form below and we will call you back to talk to you about your needs, whether it's a small roof repair or door and window replacement.
"*" indicates required fields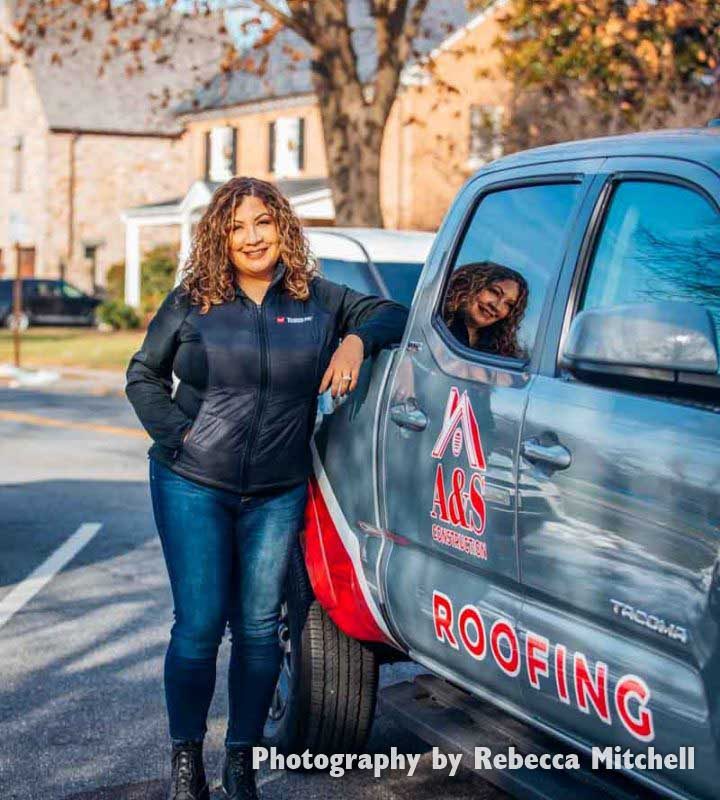 Women and Minority Owned Business
A&S Construction brings a personalized experience and meticulously detailed visit to your doorstep. Clients will be contacted to set up an appointment, then they will be called again the day prior to confirm. Finally, when the day arrives, A&S Construction will notify you that our diligent team is on the way.

Our foreman will go up to the roof during the visit to take pictures, notes, and measurements. This is all happening while the homeowner is shown the different styles and color options they want for their project. Our team has heart and it shows in the projects every step of the way. When we mention heart, that refers to our "HRRT" principles.
Tell Us About Your Project
Give us a call at
(301) 703-2157
or fill out the form below and we will call you back to talk to you about your needs, whether it's a small roof repair or door and window replacement.
"*" indicates required fields
Take a look at our photo gallery to get a better idea of what we specialize in. If you like what you see, please fill out our contact form. We would love to speak with you about your project!
What Our Clients Say About Working With Us
Please read through the reviews to see what our previous customers are saying about working with us. If you have any questions about our services or our process, feel free to reach out to us and we will answer all of your questions.

"Sandra and her team were absolutely amazing to work with! They are extremely professional, knowledgeable and an overall joy to work with. We had our roof completely replaced due to the roof leaking from a storm. She was on-site the entire time overseeing everything. There were some major repairs we had to make and...
read more
"

"We needed our roof replaced, and Sandra and her team were everything we could have wished for. First, Sandra responded promptly when we called. She came out and gave us an estimate, was kind and personable, and made sure we understood what she was telling us by showing us pictures of the damage on our roof...
read more
"

"Did not know much about A&S Constrution. We contracted them to put on our new roof in West Ocean City,Md.. Could not be more satisfied with the job they did. Very reasonable priced, great job, and the clean up; we did not know they were at our home. Customer service,great would refer them to anyone . Thank for the Great Job."

"Just had the roof replaced on our house yesterday and I was totally impressed. initially we had a small issue with the fact that shingle manufacturers are not making all the colors that they used to, I had an old piece of the original and Sandra matched it perfectly. If you are looking to have a new roof installed I would definitely use A&S again."
Are you looking for a reputable and affordable roofing contractor in Westminster? You can rely on A&S Construction for any of your roofing needs. We understand that the roof serves as a protective barrier for your property and that regular maintenance is critical.

As a result, you can count on us to provide services that are reliable, high-quality, and affordable. Inspections, repairs, replacements, and maintenance are all part of what we do.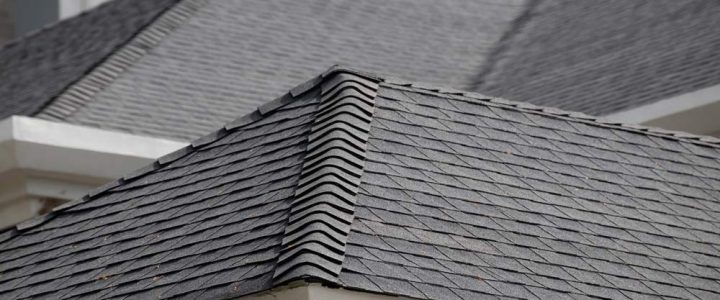 Roof Installation and Replacement
Our new roof installations are always a success because of our work ethic and attention to detail. We help our clients decide whether to repair or replace their roofs based on our expertise in determining the roof's structural needs. With our help, your home's exterior will receive a full assessment from start to finish.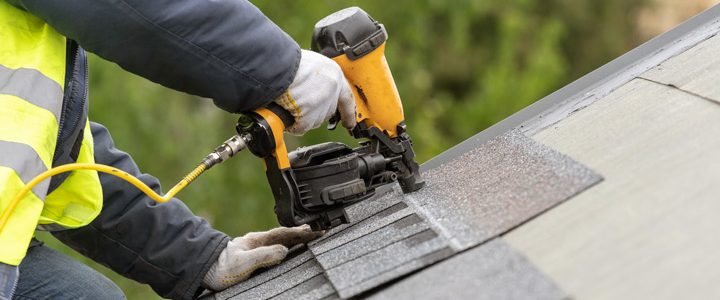 Roof Maintenance and Repairs
Because we rarely consider roof maintenance, it can seem like an unnecessary cost. However, expert and routine maintenance will pay for itself in the long run by extending the roof's lifespan and decreasing the need for repairs. Reach out to us today and our team of experts will help you keep your roof in perfect shape.
Tell Our Team About Your Next Project
Give us a call at
(301) 703-2157
or fill out the form below and we will call you back to talk to you about your needs, whether it's a small roof repair or door and window replacement.
Top Rated Roofing Services
As every roof, from flat torch-on roofs to sloped shingle roofs, has specific needs, A&S provides free quotes and on-site inspections to help you establish your exact roofing requirements. We will evaluate any roofing problem and create the most effective and economical solution. We will work with you to complete your project as quickly as possible and with the utmost care and attention to detail. The end result will be a long-lasting, high-quality roofing system.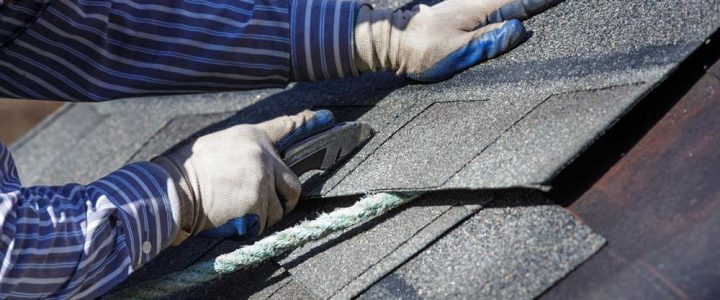 Residential Roof Installation
The lifespan of your roof is roughly 20 years, depending on the type of roof that you have. Eventually, your roof will show signs of damage that are beyond repair and necessitate the replacement of the entire system. Not only do we strive to deliver top-notch workmanship, but we also strive to deliver top-notch customer service. We take great satisfaction in the fact that we are able to make a lasting impression on clients by paying attention to the smallest of details.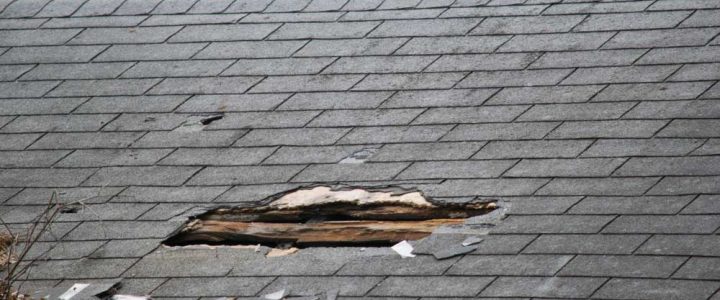 Maryland Roof Repair Experts
When you discover a roof leak, you need prompt professional assistance to restore your space's functionality and prevent any future water damage. We are committed to addressing both commercial and residential roof repairs in Westminster, regardless of size. We are professionals in every aspect of roofing and can assist you with all of your roofing repair needs. Reach out to us today and let us come to your home and inspect your roof and help you.
Best Roof a Money Can Buy
Top-Notch Roof Replacement Services
You shouldn't take any risks with hiring roofing professionals. Only a licensed roofing contractor can guarantee your safety. A&S Construction has years of experience and a lengthy list of delighted customers, and you'll appreciate our low costs. Do you need a new roof to be installed? We understand that replacing your roof is an investment in your home and future.

We offer affordable financing solutions for roof replacements with affordable monthly payments to guarantee you have the roof you want and deserve. Our trained specialist will detail the advantages of each type of roofing we provide and which option of roofing system is ideal for your home during the inspection.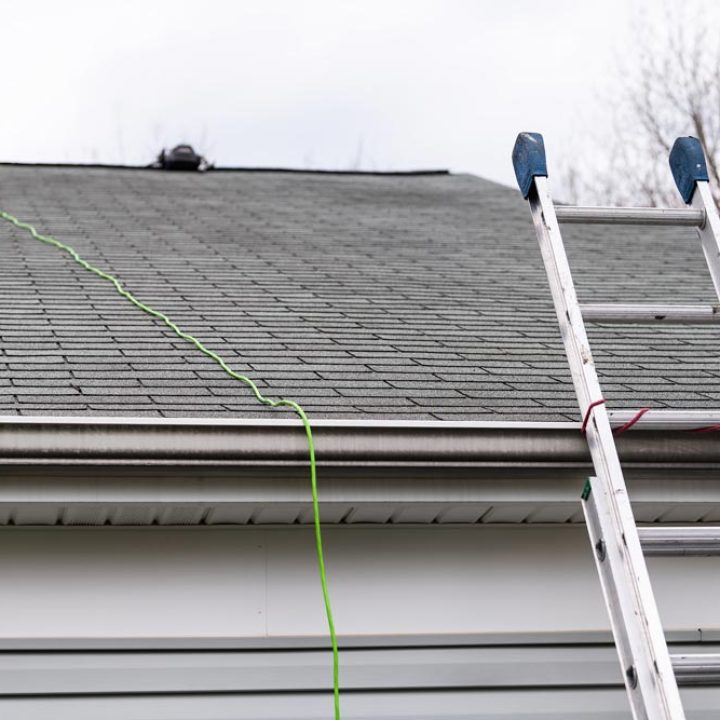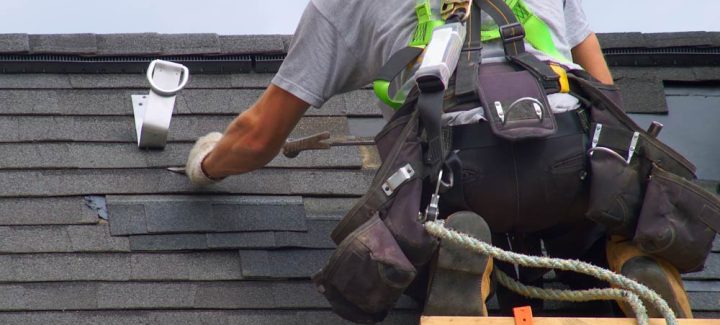 Maintain the Security of Your Home with Routine Roofing Maintenance
A well-maintained roof is essential to maintaining the safety, comfort, and beauty of your house. Whether you are a homeowner or the manager of a commercial property, it is critical to create a long-term maintenance strategy for your roofing to get the most out of it. Our expert and skilled roofers in the Westminster area provide maintenance services for homes and businesses to keep you safe and save you money on costly repairs.
Residential Roof Inspection Services
You should not take protecting your house lightly, and maintaining the structural stability of your home is essential to that protection. This includes, among other things, ensuring that your roof is in good operating condition. Our professional roofers will perform a comprehensive inspection of your roof so that you can make an informed decision about your property. We are the most trusted roofers in Westminster because we are trustworthy, straightforward, and never attempt to "sell" you unneeded services.

Our team will inform you about the overall condition of your roof and guide you through the next steps. From minor repairs and complete roof replacements to roof maintenance solutions, our highly qualified roofers will keep your roof in great condition.
Schedule a Free Consultation with Our Team
Do you need a roof repair or want to replace your old windows with new, energy-efficient ones? Contact us to schedule a free consultation, regardless of your demands. We will carefully evaluate your requirements and assist you in moving forward.
Call today at
(301) 703-2157
or fill out the form on our website and we will call you back to talk to you about your roofing project.
"*" indicates required fields
A&S Construction is proud to assist our neighbors and friends in Maryland and the surrounding areas with their residential and commercial roofing projects. As a full-service roofing contractors, we provide repair, maintenance, and installation of roofs. If you have had a roof leak, believe your current roof has reached the end of its life, or are updating to a new energy-efficient roof, we can help.
Take a look at the areas we serve the most below. If you want to work with us but don't see your area listed below, please give us a call and we will answer any questions you have.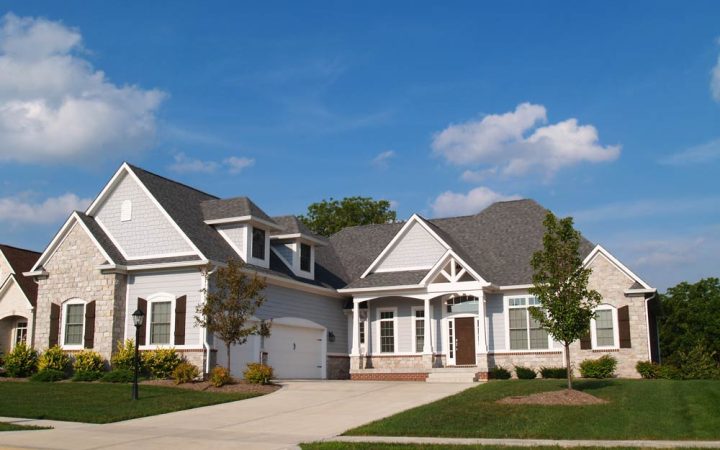 Simplify Your Large Project With Affordable Financing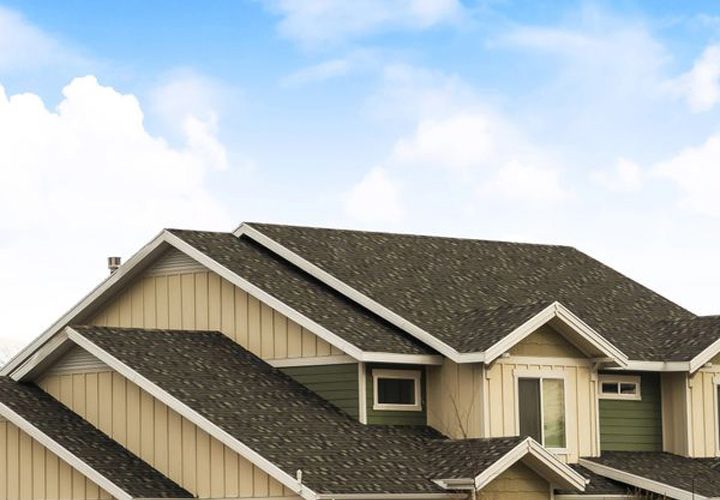 We recommend repairing your home at the first sight of a problem. The reason is to avoid structural damage and a higher cost replacement in the future. If you don't have the funds available, we offer affordable financing through our partner Acorn Finance. They allow our clients to live happy lives in their restored property without stressing over money. Get your project done with quick financing at better rates with A&S Construction.
Reach out to us by filling out the form below and we will call you back to talk about your needs as soon as we can.
"*" indicates required fields
The city of Westminster is located in northern Maryland, USA. The county seat for Carroll County. The city's population was 18,590 at the 2010 census. Westminster is an outlying community inside the Baltimore-Towson, MD MSA, which is a component of the larger Washington-Baltimore-Northern Virginia, DC-MD-VA-WV CSA. William Winchester bought White's Level in 1754, which became Winchester. The Maryland General Assembly renamed the town Westminster to avoid confusion with Winchester, Virginia's Frederick County seat.