Siding Installation Contractor in Frederick, MD
Siding has many benefits for your home. It protects your home from rain, wind, and any other harsh weather elements as well as protects your home foundation. Our experts installed many different types of siding and we know how to do a great job! We promise that you will be very happy with the siding work we do for you. We do repairs and installations quickly, well, and at an affordable price. Call us today and learn more about our siding services.
Tell Us About Your Project
Give us a call at
(301) 703-2157
or fill out the form below and we will call you back to talk to you about your needs, whether it's a small roof repair or door and window replacement.
"*" indicates required fields
Women and Minority Owned Business
A&S Construction brings a personalized experience and meticulously detailed visit to your doorstep. Clients will be contacted to set up an appointment, then they will be called again the day prior to confirm. Finally, when the day arrives, A&S Construction will notify you that our diligent team is on the way.

Our foreman will go up to the roof during the visit to take pictures, notes, and measurements. This is all happening while the homeowner is shown the different styles and color options they want for their project. Our team has heart and it shows in the projects every step of the way. When we mention heart, that refers to our "HRRT" principles.
The Importance of Siding On Your Home
First of all, the siding on your house has a big impact on how it looks and how people react to it. Your home's siding is the one of first things people see when they visit you. You want your home to be a place where you feel comfortable, and you want the exterior to show who you are as a homeowner.
Siding is an important part of your home's exterior. It protects your house from the elements, including rain, snow, and high winds. The siding on your house also serves as a barrier against water damage. Siding isn't the first line of protection against water damage, but it does help once the roof and gutters do their jobs. It helps keep water out of your house and keeps water damage from happening.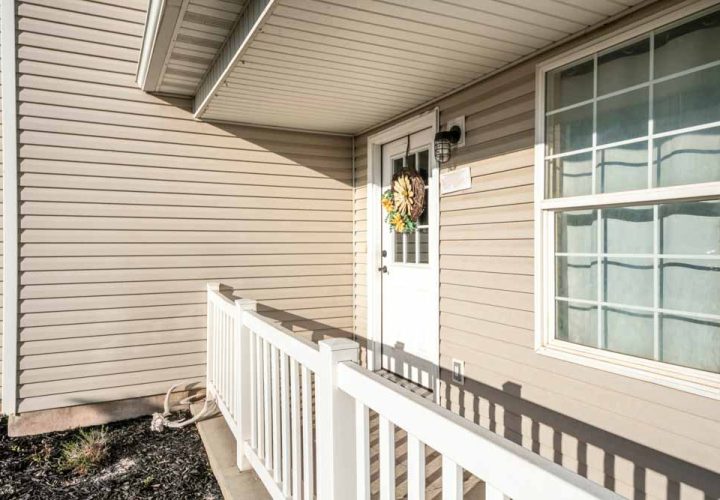 What Our Clients Say About Working With Us
Please read through the reviews to see what our previous customers are saying about working with us. If you have any questions about our services or our process, feel free to reach out to us and we will answer all of your questions.

"Sandra and her team were absolutely amazing to work with! They are extremely professional, knowledgeable and an overall joy to work with. We had our roof completely replaced due to the roof leaking from a storm. She was on-site the entire time overseeing everything. There were some major repairs we had to make and...
read more
"

"We needed our roof replaced, and Sandra and her team were everything we could have wished for. First, Sandra responded promptly when we called. She came out and gave us an estimate, was kind and personable, and made sure we understood what she was telling us by showing us pictures of the damage on our roof...
read more
"

"Did not know much about A&S Constrution. We contracted them to put on our new roof in West Ocean City,Md.. Could not be more satisfied with the job they did. Very reasonable priced, great job, and the clean up; we did not know they were at our home. Customer service,great would refer them to anyone . Thank for the Great Job."

"Just had the roof replaced on our house yesterday and I was totally impressed. initially we had a small issue with the fact that shingle manufacturers are not making all the colors that they used to, I had an old piece of the original and Sandra matched it perfectly. If you are looking to have a new roof installed I would definitely use A&S again."

"A&S Construction, led by Sandra, was amazing to work with. She quickly responded to my inquiry for a front porch roof repair, her team assessed the project within a day, she provided a quote (much less than others I had received), and her team completed the work within a week! The work was professionally done, looks amazing, and her team was exceptional."

"Sandra and her team did a great job updating and replacing the siding on our home. The started the big project and were here daily sometimes working long days until the project was completed. We are delighted with the results. Many Thanks Sandra!"

"So happy with my experience with A&S construction! They get back to you quickly, keep you informed as to what's wrong, and how much it will cost to fix. They quickly came out, figured out what needed fixed, and were able to fix it in the same week. Highly recommend!"

"I had a roof leak in a home that's under 3 years old. I called many places and understandably they wouldn't be able to come out till later in the week due to all the recent rain. I called A&S Construction and Sandra was wonderful. I'm extremely grateful that I only had water leaking from my ceiling for such a short amount of time before getting it fixed, all thanks to A&S..."

"The owner, Sandra, is a remarkable & impressive lady. She has a strong sense of customer loyalty and runs her business to benefit the client. The staff are extremely thorough, detailed oriented, and dedicated to their craft. I would absolutely recommend Sandra and A&S for any roofing needs you have....you won't be disappointed!"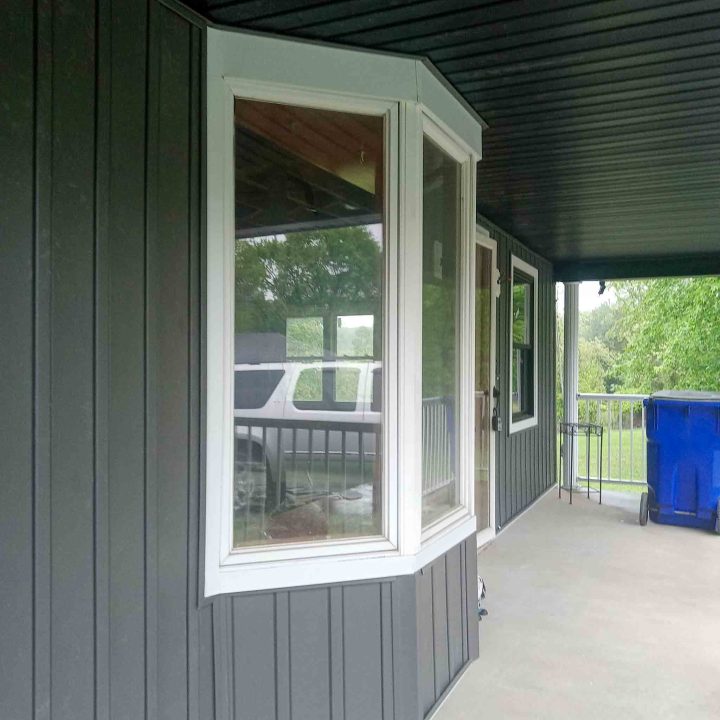 Siding Installation Services
You want the people who install your siding to do a good job. The job should be done well the first time. We can't make a mistake. If the product isn't used right, it might cause more problems than it solves. Everyone on our team is focused and pays attention to the details.

One of our helpful employees will explain your siding options. We will talk about the pros and cons of each type. Our goal is to help as much as we can. Which type of siding insulation is ideal for your home? We'll help you figure that out. Call us today and tell us more about your project and we will handle everything from start to finish.
Our team can help you fix your siding quickly and effectively. Contact us immediately if you need any help fixing your siding. Our team has the skills, and experience to fix any siding problem quickly. We bring all the tools we need to do the job right. Our goal is to provide you with a quality service at an affordable price.

Contact us today and we will schedule a time for us to come to your home and do an inspection and recommend the best course of action for your siding project. If it can be repaired then we will get to work as quickly as possible. Unfortunately, in some situations, the siding needs to be replaced completely and if that's the case for your home, then we will help you with siding replacement.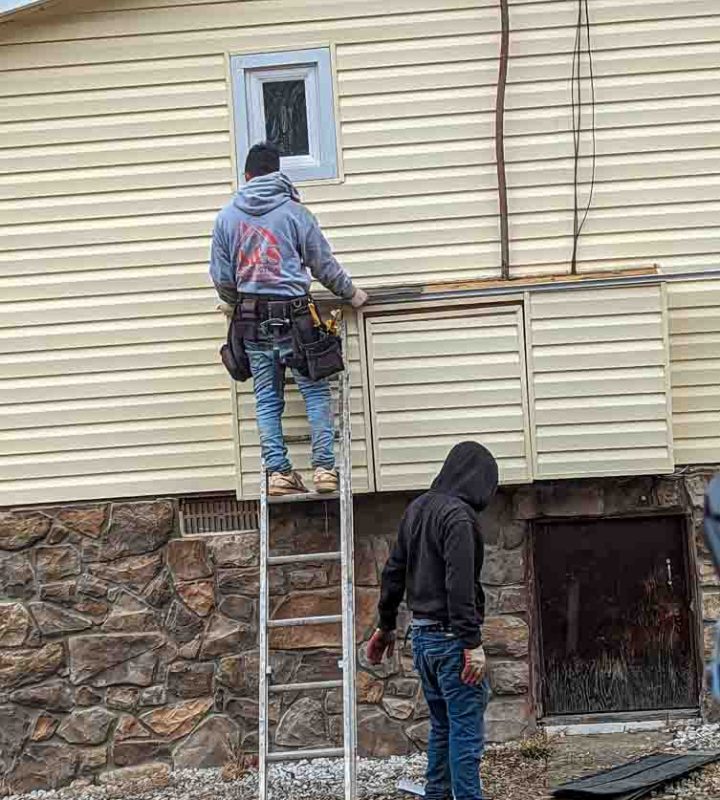 Schedule a Free Consultation with Our Team
Get in touch with us and our team will come to your property to complete the siding inspection and tell you the best course of action. We do it all – from repairs to complete siding replacement.
Call today at
(301) 703-2157
or fill out the form on our website and we will call you back to talk to you about your roofing project.
"*" indicates required fields
Reach out to us by filling out the form below and we will call you back to talk about your needs as soon as we can.
"*" indicates required fields