Roof Leak Repair - Emergency Roof Repair
Roof Repair in Frederick, MD
Unless there is substantial damage caused by things like falling trees or structural damage to the house, roof repair is usually enough to get your roof back in good condition. If you suspect your roof needs repair, act soon. This will prevent further damage and higher repair costs. Regular inspections and early repairs save money and safeguard your house and family.
Tell Us About Your Project
Give us a call at
(301) 703-2157
or fill out the form below and we will call you back to talk to you about your needs, whether it's a small roof repair or door and window replacement.
"*" indicates required fields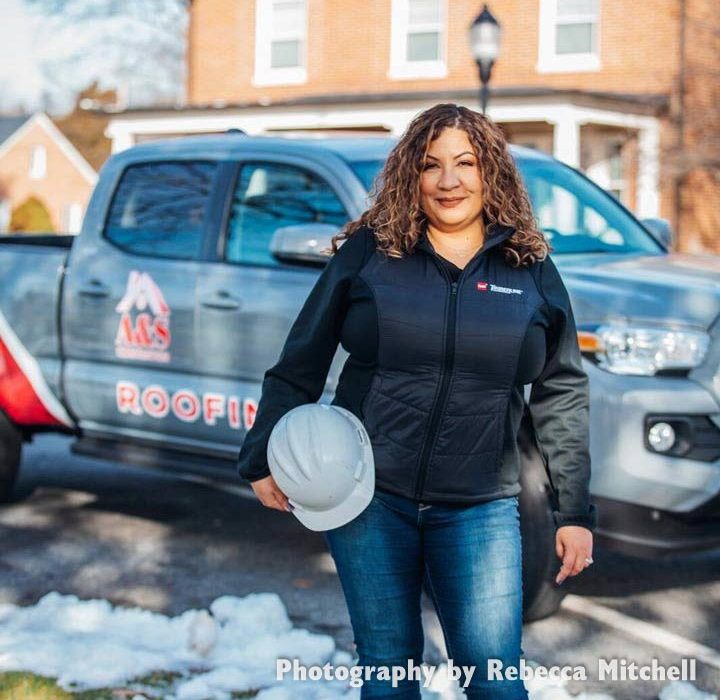 Women and Minority Owned Business
A&S Construction brings a personalized experience and meticulously detailed visit to your doorstep. Clients will be contacted to set up an appointment, then they will be called again the day prior to confirm. Finally, when the day arrives, A&S Construction will notify you that our diligent team is on the way.

Our foreman will go up to the roof during the visit to take pictures, notes, and measurements. This is all happening while the homeowner is shown the different styles and color options they want for their project. Our team has heart and it shows in the projects every step of the way. When we mention heart, that refers to our "HRRT" principles.
Our Previous Roofing Projects
Take a look at our photo gallery to get a better idea of what we specialize in. If you like what you see, please fill out our contact form. We would love to speak with you about your project!
What Our Clients Say About Working With Us
Please read through the reviews to see what our previous customers are saying about working with us. If you have any questions about our services or our process, feel free to reach out to us and we will answer all of your questions.

"Sandra and her team were absolutely amazing to work with! They are extremely professional, knowledgeable and an overall joy to work with. We had our roof completely replaced due to the roof leaking from a storm. She was on-site the entire time overseeing everything. There were some major repairs we had to make and...
read more
"

"We needed our roof replaced, and Sandra and her team were everything we could have wished for. First, Sandra responded promptly when we called. She came out and gave us an estimate, was kind and personable, and made sure we understood what she was telling us by showing us pictures of the damage on our roof...
read more
"

"Did not know much about A&S Constrution. We contracted them to put on our new roof in West Ocean City,Md.. Could not be more satisfied with the job they did. Very reasonable priced, great job, and the clean up; we did not know they were at our home. Customer service,great would refer them to anyone . Thank for the Great Job."

"Just had the roof replaced on our house yesterday and I was totally impressed. initially we had a small issue with the fact that shingle manufacturers are not making all the colors that they used to, I had an old piece of the original and Sandra matched it perfectly. If you are looking to have a new roof installed I would definitely use A&S again."

"A&S Construction, led by Sandra, was amazing to work with. She quickly responded to my inquiry for a front porch roof repair, her team assessed the project within a day, she provided a quote (much less than others I had received), and her team completed the work within a week! The work was professionally done, looks amazing, and her team was exceptional."

"Sandra and her team did a great job updating and replacing the siding on our home. The started the big project and were here daily sometimes working long days until the project was completed. We are delighted with the results. Many Thanks Sandra!"

"So happy with my experience with A&S construction! They get back to you quickly, keep you informed as to what's wrong, and how much it will cost to fix. They quickly came out, figured out what needed fixed, and were able to fix it in the same week. Highly recommend!"

"I had a roof leak in a home that's under 3 years old. I called many places and understandably they wouldn't be able to come out till later in the week due to all the recent rain. I called A&S Construction and Sandra was wonderful. I'm extremely grateful that I only had water leaking from my ceiling for such a short amount of time before getting it fixed, all thanks to A&S..."

"The owner, Sandra, is a remarkable & impressive lady. She has a strong sense of customer loyalty and runs her business to benefit the client. The staff are extremely thorough, detailed oriented, and dedicated to their craft. I would absolutely recommend Sandra and A&S for any roofing needs you have....you won't be disappointed!"
The quality of your roof is crucial to the overall condition of your home. Without professional roof repair, a damaged, leaking, moldy, or otherwise defective roof can cause substantial damage to the exterior and interior walls, flooring, window frames, and fixtures.
Roof repair is essential if the sheathing or roof truss has been damaged. The most common source of leaking in homes is cracks or gaps in the roof decking. When this happens, the repair should be completed immediately. If the roof sheathing is left unfinished or damaged, the ceilings can flood and cause damage to the entire roof framework. You can contact us to schedule an inspection and receive an estimate.

The older a home is, the more likely its roof is to fail. Signs such as cracked tiles, peeled shingles, or missing parts can indicate the possibility of roof damage. Examine your roof for sagging or any other indications that its structural integrity has been damaged. Internally, look for any roof-penetrated light or holes. Having your roof inspected by our crew is the easiest and best approach to determine if it's failing.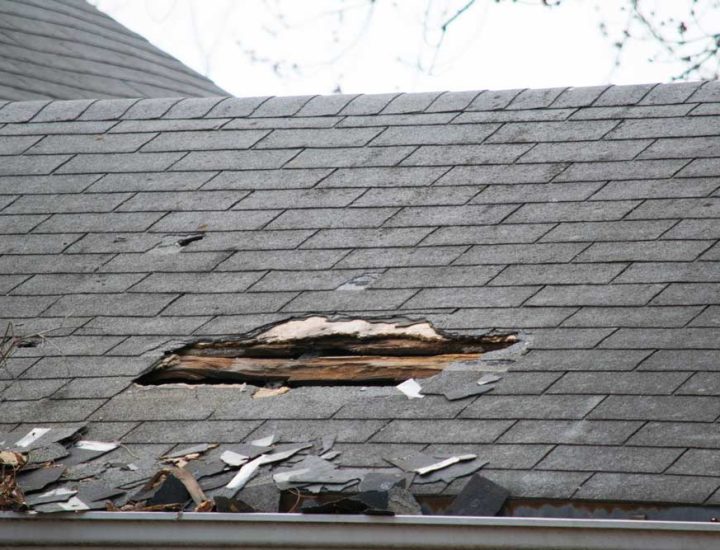 Signs That You Need Roof Repair
It is essential to recognize the warning signals that something is wrong with your roof! Thankfully, when roof repair is required, numerous indicators of probable damage are clearly apparent. In the majority of instances, you may even identify them from the ground!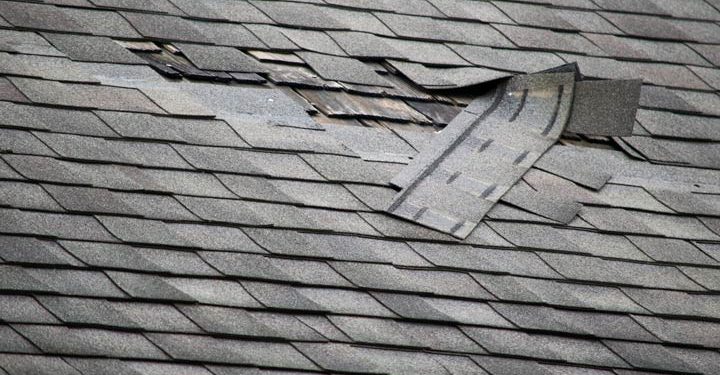 Visible shingle damage is the most obvious evidence that your roof needs repair. Storms frequently cause damage to shingles. They can, however, suffer damage over time due to normal wear and tear or even improper installation. While replacing a missing or broken shingle may appear to be a simple task, it is critical to get this performed by a roofing professional. This will ensure that the roof remains in good condition and does not sustain additional damage.
Water leaks are one of the most common symptoms that your roof needs repair. Water leaks occur when your roof has a hole, your roof seams fail, or your roof flashing is damaged. Water leaks might cause severe harm to your home. If not maintained, your roof and home structure will rot, and mold will grow. This will result in costly repairs such as roof replacement, structural work, and mold removal. Procrastinating with water leak repairs can be expensive and risky for your home.
Adjusting your thermostat and turning off all your lights may help reduce your energy costs. While these are great strategies to save money on electricity, they aren't the main problem! Your home may not function as efficiently as you might like if it has structural damage or a leaky roof. Roof leaks will drastically increase energy consumption. It is important to have a roofing specialist inspect your roof for signs of damage to maximize your energy use and efficiency once a year.
Commercial Roof Repair Services
In reality, even the best roofs require repair over time. Unfortunately, many roofs are installed by roofers who lack the knowledge and competence to execute the job properly. If you have not had a professional examine your roof recently, you should contact for repair sooner rather than later.

Having a sturdy roof is vital for safeguarding the structural integrity of your commercial space, in addition to preserving the aesthetic appeal and increasing the property's worth. After years of exposure to the elements, every roof sustains damage, and the last thing you want is for customers to abandon your business because it appears run-down. Even worse, what if your roof develops a water leak or collapses?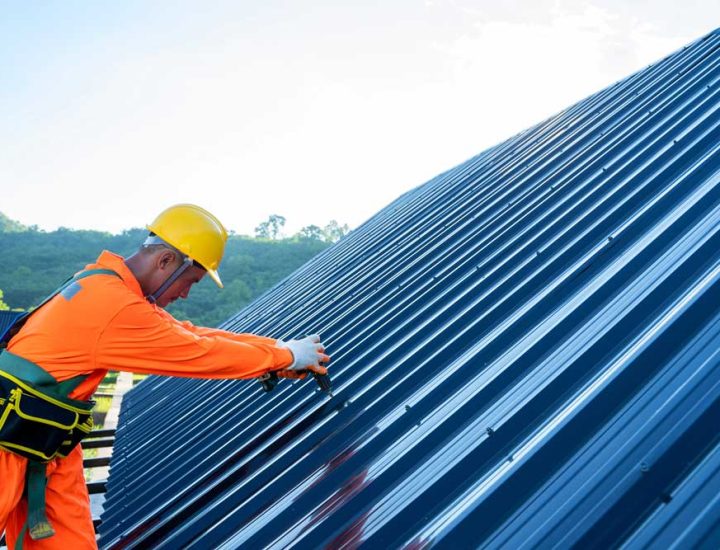 In conclusion, good roofing is a matter of safety and security, not merely aesthetics. Call now to make an appointment with a representative of our team who understands the significance of protecting your business.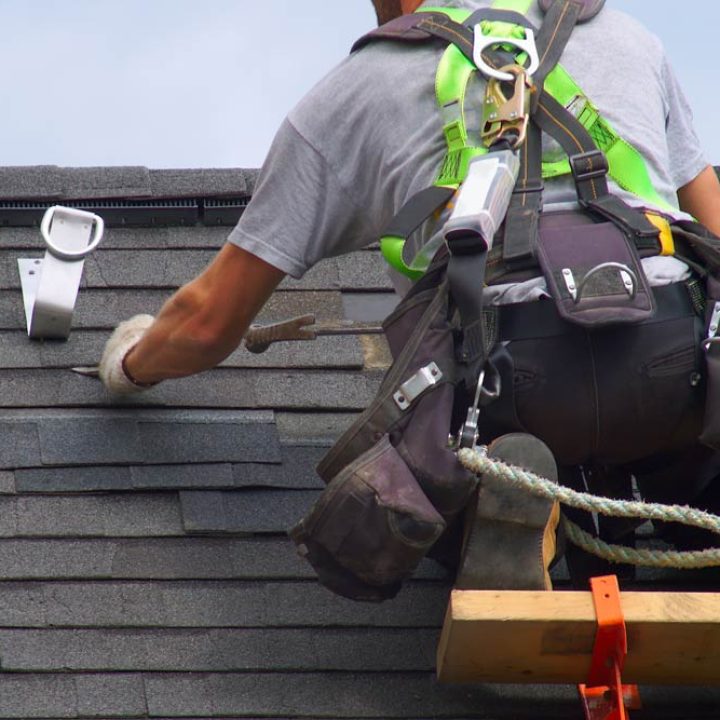 Would you let your HVAC system operate without a tune-up for years? What about your plumbing and electrical systems? Every critical component of your home requires periodic inspection and maintenance, and your roofing system is no exception. For this reason, A&S Construction provides roof maintenance for a variety of properties. If you have lived in your home for a long time without ever requesting roof maintenance, you should contact our professional roofing crew as soon as possible.

Regular maintenance not only improves the appearance of your roof but also guarantees that your home is structurally strong and safe for the entire family. Call now to discover more about how roofing maintenance can benefit your residential or business property, and allow us to provide the necessary care for your roof.
Schedule a Free Consultation with Our Team
Our skilled team will assist you in determining whether your home or company requires roof repair or replacement. We can match or replace the materials and style of your roof, or assist you in choosing a suitable roof. Contact us today for a free estimate.
Call today at
(301) 703-2157
or fill out the form on our website and we will call you back to talk to you about your roofing project.
"*" indicates required fields
We can fix your roof whether we installed it or not. From minor repairs to major repairs, our team can help. We've seen what happens when an untrained roofer attempts a huge project, and many contractors offering roofing services lack the knowledge to do the job effectively. Our team specializes in repairs, so if your prior contractor installed poorly or used defective materials, we can fix it.
"*" indicates required fields